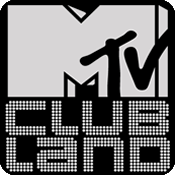 Clubland
(logo styled
CLUBLAND
) is non-stop EDM featuring the latest from artists such as Tiesto, Steve Aoki, Diplo, Dillon Francis, Kill The Noise, and much more.
Follow @MTVCLUBLAND for the latest on upcoming exclusive premieres, playlist updates and more. CLUBLAND airs weekdays at 3AM est on MTV.
Ad blocker interference detected!
Wikia is a free-to-use site that makes money from advertising. We have a modified experience for viewers using ad blockers

Wikia is not accessible if you've made further modifications. Remove the custom ad blocker rule(s) and the page will load as expected.